EAN:

015000102951
MyFaith. Shop » MyFaith.Shop » Nativity Scene Christmas Story Set from The Holy Land
Nativity Scene Christmas Story Set from The Holy Land
Traditional High-Quality Olive Wood Nativity Scene STABLE.
Please allow for some variation from the image.
Makes an excellent holiday gift.
Handcarved by Christian artists in Bethlehem.
Comes with a certificate of authenticity.
Increase your faith with STRONG FAITH.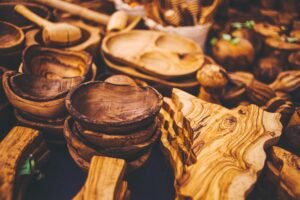 This olive wood is truly special. It's harvested from the grounds of Jerusalem, Nazareth, and Bethlehem - three of the holiest cities in Christianity. The pieces are hand-picked and chosen for their quality, so you know that you're getting a one-of-a-kind product.
Only logged in customers who have purchased this product may leave a review.